VXX and its sister fund VXZ were the first Exchange Traded Notes (ETNs) available for volatility trading in the USA.  To have a good understanding of what VXX is ( full name: Barclays Bank PLC iPath S&P 500 VIX Short-Term Futures ETN) you need to know how it trades, how its value is established, what it tracks, and how Barclays makes money running it.
How is VXX's value established?
How does Barclays make money on VXX?
VXX is a dangerous chimeric creature; it's structured like a bond, trades like a stock, follows VIX futures and decays like an option.  Handle with care.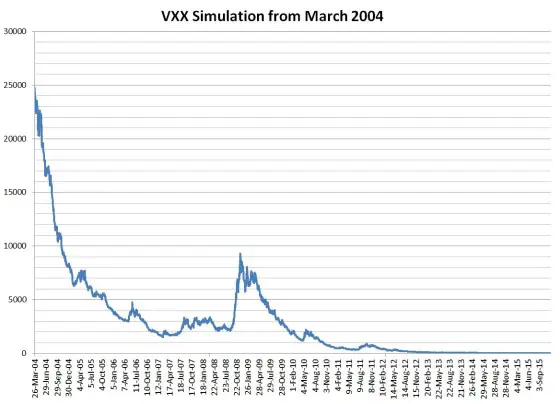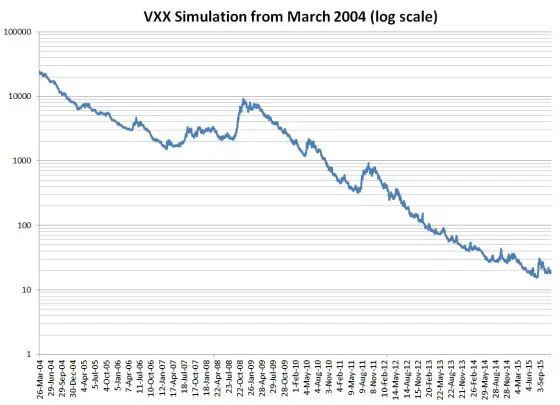 Purchase simulation of VXX 2004—2015
Related Posts
Saturday, January 27th, 2018 |
Vance Harwood